If you have a building design in mind, visit the CSC Building Systems 3D Designer which will allow you to design your own building and request a quote from us!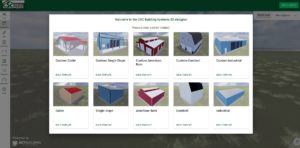 If you would like more information, please contact CSC Building Systems through the contact form below.
You may also write to:
P.O. Box 977
Sunnyside, WA 98944
Or, you can call us at: 509-837-4650.